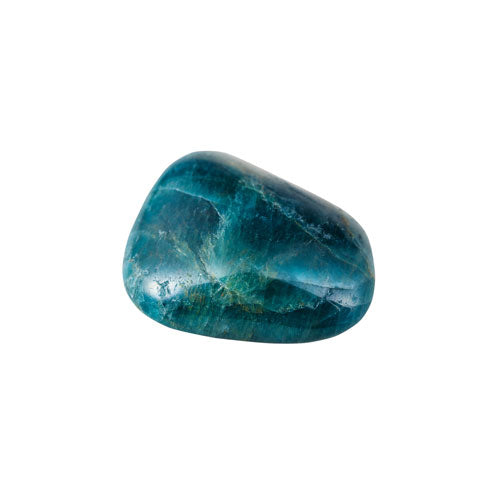 Focus  |  Inspiration  |  Communication
Apatite is a vivid, translucent, blue-green gemstone that consist of a combination of three phosphate minerals; fluorapatite, chlorapatite and hydroxylapatite. Hydroxyapatite is the major component of tooth enamel and bone minerals. This is why Apatite is said to make an excellent healing aide for dental issues. Apatite is said to encourage inspiration and motivation and has been known to ready the mind for deep meditation.
This stone would be beneficial to speakers, goal seekers, and those giving or receiving spiritual wisdom.