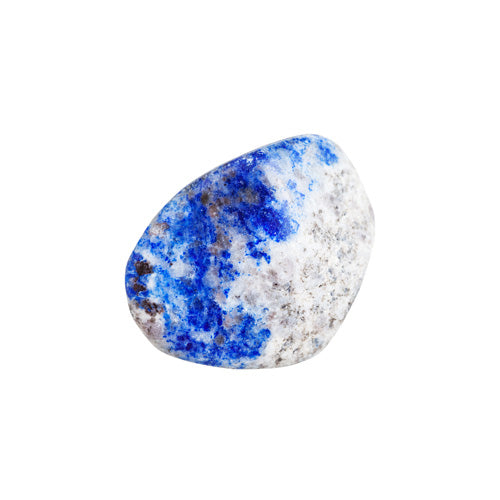 Clarity  |  Serenity  |  Self-Awareness
Lapis Lazuli is a deep blue stone with white or flecked gold inclusions. Lapis Lazuli is said to promote enlightenment, relieve stress, and bring deep inner peace. This stone is also said to assist with confronting the truth in a positive light as well as taking charge of life without holding back or compromising.
 This stone would be beneficial to poets, comedians, and actors.