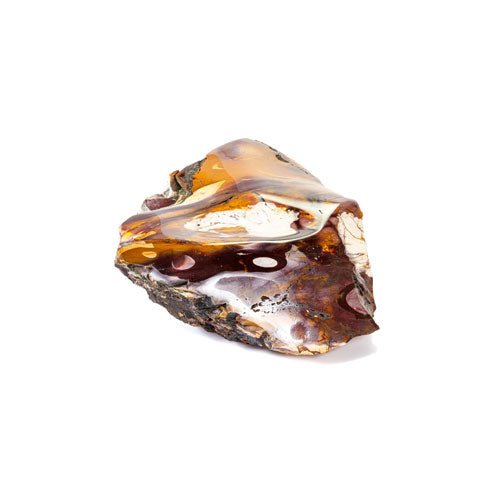 Peace  |  Adventure  |  Openness
Mookaite is a type of jasper that is found in Australia and comes in the most beautifully saturated colors, ranging from a golden honey mustard yellow to bright pomegranate reds to stunning dark purples and maroon tones. This stone is said to promote an adventurous spirit and helps feed the need for variety and new experiences. Mookaite also heightens inner peace, balance, and openness.
 This stone would be beneficial to travelers, hikers, and the free-spirited.